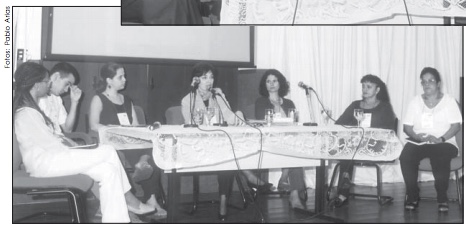 Detalhes
The Women's Citizenship Project, which was part of the Regional Pilot Program for Prevention and Attention to Domestic Violence against Women, was developed by CEPIA from July 2000 to September 2002; in Vila do João, Maré Complex. This project was supported by the Secretary of State for Human Rights (SEDH), the Inter-American Development Bank (BID) and the United Nations Development Fund for Women (UNIFEM).
The objective of this study was to introduce the discussion about gender issues and domestic violence in the community, to facilitate the access of women to the exercise of their rights and to help them to deal with intra-family violence against them.
Find out more about the Women Citizenship Project by accessing the Balance of activities 2000-2002.